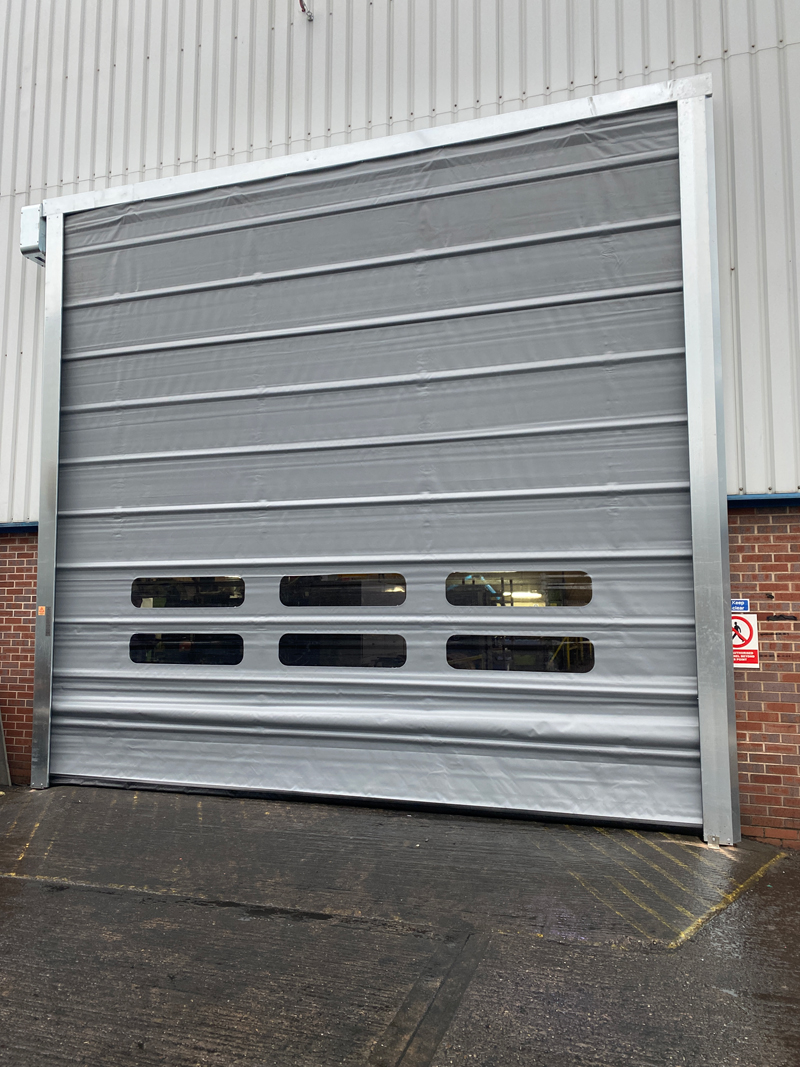 We supply High Speed Doors in Nottingham. These door installations make a great addition to any fast paced environment needing continuous access throughout the day.
Adams Industrial Doors Ltd is a member of Constructionline and is a family run business with over 15+ years' expereince, providing High Speed Door Installations as part of our services.
Giving you quick entry and exit times and provided with full safety features that include soft bottom edges preventing impacts, traffic light systems, safety buttons for immediate stop and manual winders in case of power failure.
These doors can be used internally or externally and are made using a stainless steel frame to withstand the variety of weather elements this country has to offer.
The material is perfect for not so dry days allowing you to easily hose and wash the doors down at the end of a busy day.
High Speed Doors are fantastic, with options such as Anti UV Transparent PVC Windows, they need only a 3 phase power supply and are weather resistant for temperatures ranging from -30 to 70 Degrees C.
The High speed automatic opening and closing of these rapid roll doors provide valuable energy saving. They can maintain the internal room temperature whilst reducing contamination from airborne pollution and ingress of insects and vermin, essential in controlled warehouses and buildings.
All of Adams Industrial Doors are made to measure and High Speed Doors in Nottingham are no exception.
Not only is the colour of the curtain and vision panels your choice so is the access control equipment.
From the standard push buttons to floor loop drive over access, we also offer remote fobs, fork lift truck wireless push buttons and radar detectors.
High Speed Door Installations are not meant as a replacement to a Roller shutter but as an addition to it acting as a day to day entrance / exit where heavy traffic is required.
Regular Maintenance
High Speed Doors as with any Industrial Doors require regular maintenance as this will highlight possible issues and help to extend the working life of your door avoiding those costly breakdowns.
Adams Industrial Doors will continue to maintain your doors for you so please contact us , we will be more than happy to provide you a personalised quotation and welcome you on board.